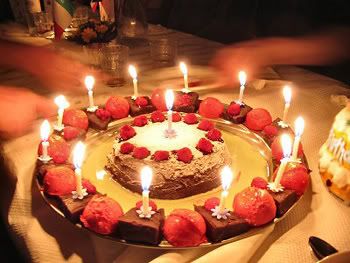 I already received my birthday present, folks: I was carded last night. Even though I'm more than twice the legal age. Where did all the time go? I mean, really!
But if you want to get me a gift, here's what you can do:
1) Buy an ad on
MTMD
or
Inside Government
.
2) Purchase a Project Wonderful Ad on MTMD--just click the link at the top of my right sidebar.
3) Send a donation to Paypal: msurdan@aol.com
4) Buy me chocolate or coffee--leave me a comment with your email address and we'll figure out the details.
5) Comment on this post with your favorite ABBA lyrics.
Thanks for reading.
Technorati Tags: birthday, cake, presents, abba, chocolate, coffee, gifts, almost wordless wednesday
Generated By Technorati Tag Generator