A Guest Post by LunaStone:


Hi! My name is Luna. Michiganrafter asked me to do a guest post about where I live, Apache Junction, AZ (about 40 minutes East of Phoenix). Everyone knows it's hot here (our seasons being Spring, Summer, Hell, Fall), so I'm going to skip all that and talk about the beautiful scenery. When the idea first came up about moving here, all I could envision was Barstow, CA where I was born… a barren place, nothing but scrub brush and ugly. Arizona is nothing like that. There are beautiful wild flowers, native trees and (of course) cacti. Most recognizable, the Saguaro, pronounced Sa War O (war pronounced like car). A little Saguaro tidbit, they don't get their first "branch" until they are at least 80 years old. Below is a Saguaro at sunset on one of our rare cloudy days.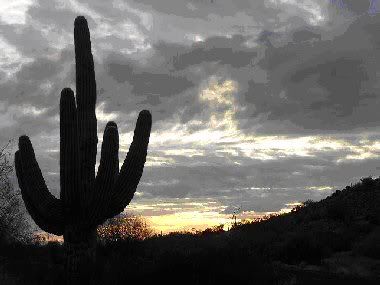 We don't do a lot of outdoor activities as my husband is a creature of comfort, but we do go on a lot of drives up into the mountains, high desert and to the Salt River Canyon. I think people would be surprised at the many different landscapes here, all within an hour drive in any direction from our home.
To the south we have open desert. To the North and East we have mountains and to the west is the high desert. It's called the high desert because of it's altitude. The Sonoran desert is absolutely beautiful. Here are a few photos I've taken along the way.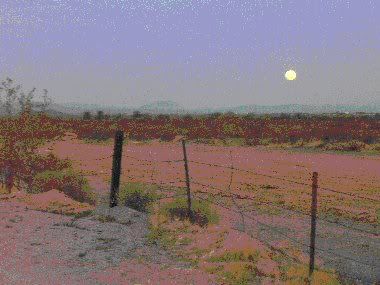 The open desert across the street, looking southeast at the rising moon.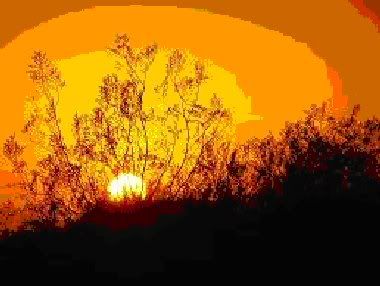 One of our amazing sunsets.



The Salt River Canyon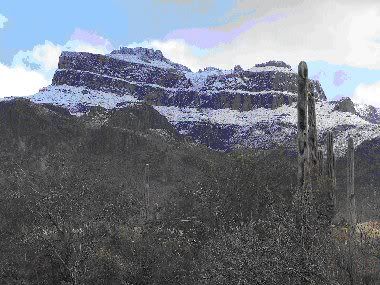 The famous Superstition Mountains with snow. To get to the base of this mountain, it's a five-minute drive. I get to see this beautiful work of nature every time I step outside my door.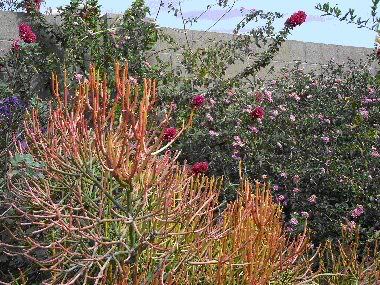 An example of some of the beautiful flowers that thrive here.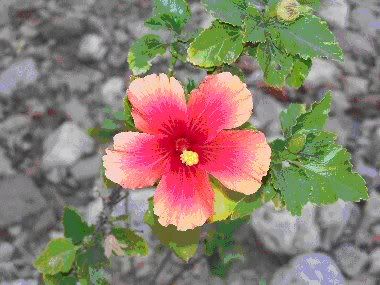 And another.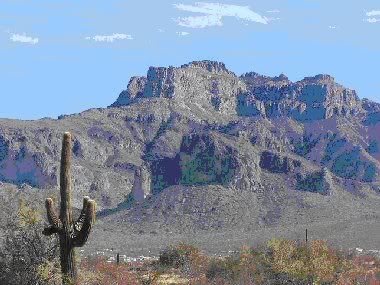 And finally, one last look at The Superstitions.
Thanks for reading.