A Guest Post by Cat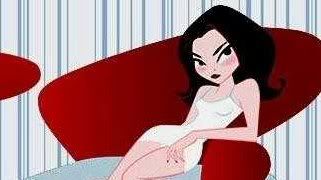 Oy! Matt is injured and so it seems he will let just anyone write a guest post for him. Must be the pain medicine.
Anyhow, I'm wandering over from my blog and thought I would stay on topic with his and tell a story I haven't told on my own about my first kayak experience. Sounds sexual but it's not, sorry.
I moved to Colorado to get out more and experience outdoor activities without dying in the sun (like I would have in Texas) or being eaten by large snakes. I had met a friend that would carry a kayak on top of her truck during the summer months. I was always curious about taking it out but scared after hearing stories of so many getting hurt (shoulders hitting rocks, concussions from the same) while riding the river.
My friend assured me that it would be best to just take it out in a lake or pond to get used to it and she suggested the 'cold springs' nearby. Now, the cold springs used to be a place where they would put fish in, let them lay eggs and produce, then stock the river with them. It has a very soft base and when you walk into it you feel as if you're being swallowed by quicksand. I had the sand up to my thighs and it just creeped me out.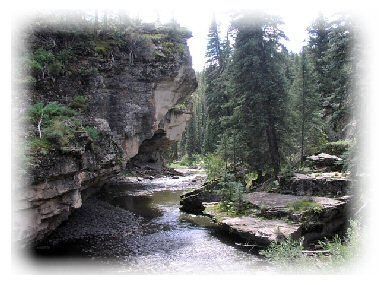 The cold springs are also right next to the base of a mountain and just on the other side of a pathway is the Piedra River, an amazing river that boasts a high elevation of 7,620 ft. and is 19.2 miles long. A site I just looked up says the following:
The Piedra's water flows clean, clear and cold, but is not drinkable without purification. The flow is generally rated Class IV with some Class V rapids at any navigable level. The river starts nearly a mile and a half above sea level at an elevation of 7,620 feet msl and drops over 1,000 feet in less than 20 miles at a rate of 54 fpm, making it a fairly swift-moving stream. The cold water and high elevation make it necessary to wear dry suits or wetsuits with base layers, or water-repelling garments that are layered to prevent hypothermia. Neoprene glove and hard-soled river boots are also strongly recommended.
So, needless to say I went with her and we took the kayak along so I could practice. The neat thing about this area is it isn't more than 2 acres wide or long and isn't more than 4 feet deep. Gives you a little confidence with being a new kayaker and you can hear the river just nearby rushing fast. I love the area and found out, that same day, that I loved to kayak. The bears love that river too, but that's another story…
My next trip was to a lake neaby. The largest lake in the immediate area was calling my name so I took the kayak out and packed some bottled water and light food into it. I paddled to the middle of the lake, took my shoes off and propped my feet up and as I looked at the largest peak in the area I ate my lunch. I could not have asked for a more relaxing day.
I have taken the kayak down the river (San Juan & Rio Grande) a few times since and have plans to upgrade very soon so that I can take on bigger and faster runs…but until then I'm left with the love of kayaking my way. Slow and relaxing with great scenery!
Thanks, Matt and his readers, for listening to my story.
Thanks for reading.