With the imminent release of the Movie Flight 93 later this month, our attention is being drawn once again to that fateful day almost five years ago.

To me, the heroism that was displayed on that day and immediately after represents the best that humanity can attain. Many tears were shed. Many tears are still being shed.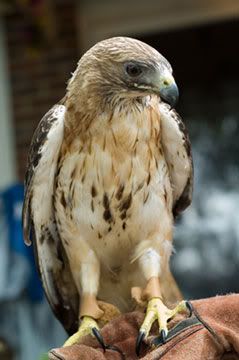 We often forget this as we are speeding down the highway when we are late for work or a party or because we just don't think. Melissa, over at
Jetting Through Life
has felt this personally. Her husband is a Police Officer in a Cleveland suburb. One of her husband's fellow officers just stopped his car to help a motorist who lost a tire and crashed into the median of I-90. A truck slammed into him and now he is in a fight for his life.
You can read all about the details on Melissa's blog, which has just undergone a redesign and looks fantastic by the way, but folks, for God's sake! When there is an accident on the highway, when someone is pulled over on a shoulder, when emergency vehicles are blaring their sirens and flashing their lights as they race to help someone in need; or even if they are just stopped on the side of the road giving someone a ticket--PLEASE MOVE OVER TO THE NEXT LANE, SLOW DOWN, AND GIVE THEM THE SPACE THEY NEED TO DO THEIR JOBS!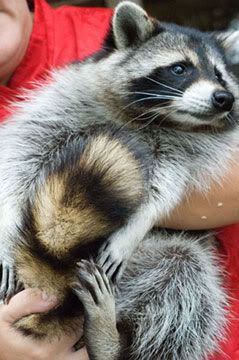 Police Officers, State Troopers, Firefighters, EMTs and Ambulance Drivers. These men and women risk so many stupid injuries in their efforts to help you and me every ordinary day. And on extraordinary days when our entire nation is in need of life suport, such as after 9 / 1 1 or a disaster like Katrina; these are the people that we turn to the most to help us get through. We owe them everything we can do to help them do their jobs and to make their jobs safer to do--especially when we are racing down a highway somewhere.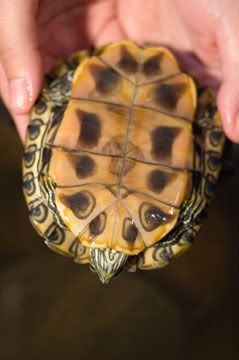 There are others heroes at work out there too, and they are engaged in work that most of us have never even heard of. Another consequence of us racing down highways is injured wildlife. We all see roadkill. We joke about roadkill. But sometimes I wonder whether or not it's cruel to joke about suffering animals.
Foothills Animal Rescue
is a Wildlife Animal Rescue Unit founded in 1991 and operated by friends of mine, Tresa and John Adams.
Foothills Animal Rescue is a federally permitted volunteer group dedicated to the rehabilitation and release of injured and orphaned wildlife encompassing the entire area of upstate South Carolina and part of Hendersonville, North Carolina.
Although their focus is wildlife, they have never turned down any animal in need. They often take in exotics like ferrets, unwanted reptiles, and pet birds.
They are proud members of our community who provide educational lectures, attend special events, and assist animals to the best of their ability.
9 / 1 1 is more than a date, it's more than a tragedy, it's more than a movie, and it's more than a symbol. To me, 9 / 1 1 is a call to honor our heroes. The ones we recognize, and the ones we aren't even aware of. Please think about this the next time you're speeding around that corner or passing a group of flashing lights on the highway.
Thanks for reading.
September 11th
,
911
,
I-90
,
Traffic Accidents
,
Police Officers
,
Firefighers
,
Firemen
,
EMTs
,
Wildlife
,
Wildlife Resuces
,
Hawks
,
Ferrets
,
Racoons
,
Foothills Animal Rescue
,
Heroism
,
Heroes