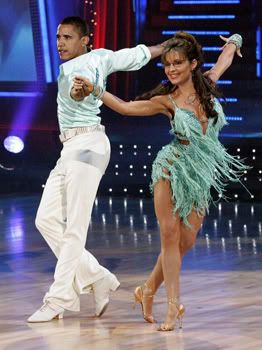 Dancing with the Stars!
So, which dance do you think Obama and Palin are dancing? It doesn't quite look like the Tango.
All, it's been a busy two weeks and I'm heading up to West Virginia for Bridge Day and one final trip down the Gauley River for the year. My blogging will return to normal next week.
For all of my EntreCard visitors, I apologize, the recent slowness of the site has affected my card dropping habits. Hopefully EntreCard server issues will be worked out soon.
Thanks for reading.