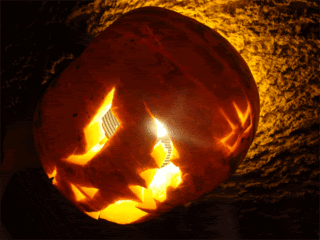 You could win $500 cash by entering BadEvan's Halloween Costume Contest.
Because they love BadEvan,
BuyCostumes
has put up all the prize money for this mega event. Since BadEvan loves Halloween, almost more than his own birthday, he's made it easy for you to win. All you have to do is get out there in your best Judy Garland, rotting zombie, disco duck, or whatever you kids are into these days. Then strike a pose for a picture. Then email it to BadEvan at
costumes@badevan.com
, by November 3rd (**File can be no larger than 1MB and can not contain nudity**). That's it! BadEvan and the other judges will pour over all the photos that you guys and gals send in. Then he'll send the person who gets the most votes from the panel $500. Pretty simple, huh?
These are the judges:
Wisdom Hypnosis
Ken Armstrong
Canucklehead
FragileHeart
Odd Vantage
PhoneSexLife
Diet Pulpit
MTMD
Also, be sure to visit
BuyCostumes
for great quality costumes at very reasonable rates. And don't forget to visit the judges, sucking up is allowed.
**This part is Optional, but yields a second entry**
Bloggers, if you write about this contest you will be entered to win $250 cash, 5,000
EntreCard
credits and a 125×125 ad from BadEvan. Find out more,
HERE
.
That's it. Good Luck every one.
Thanks for reading.
Technorati Tags: bad evan's halloween costume contest, entrecard, halloween, halloween costumes, contests
Generated By Technorati Tag Generator