I logged on to AOL about an hour ago and, to my dismay, Nick Lachey's face was plastered over the welcome screen. I mean, will it never end? Nick and Jessica; Tom and Nicole; Brad and Jennifer....the list goes on and on and on of celeberity break-ups being used to sell gossip magazines and earn ratings for TV infotainment.

I do feel a lot of sympathy for anyone who has to endure a painful ending to a relationship; and I can't imagine how embarrassing or humiliating it might be to experience one in the public spotlight. But sometimes, you know, you kind of ask for what you get.

Case in point: Nick Lachey.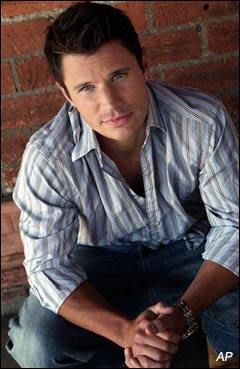 Personally, I think Nick Lachey has an incredible voice. But I also thing he has wasted it recording mediocre material. Which brings me back to the AOL Welcome Screen.
Today on AOL, Nick Lachey's new album:
What's Left of Me
is featured on AOL's listening party. I don't know how AOL gets around the RIAA, however, you can listen to the entire album for free on AOL. I really don't know what possessed me to press play, (who knows what possesses anyone to do anything in sleep-deprived insomnia episodes in the midnight hour anyway) but I'm glad I did. It probably saved me ten bucks for the CD. Like I said, I think Nick Lachey has a great voice. However, on this album of undifferentiated sonic creations; it's quite clear all he does is whine and moan about his breakup with Jessica Simpson. Unfortunately, he does so without any of the soul he demonstrated as a singer with 98 Degrees. And it leads me to wonder: "Whatever Happened to the Breakup Song?"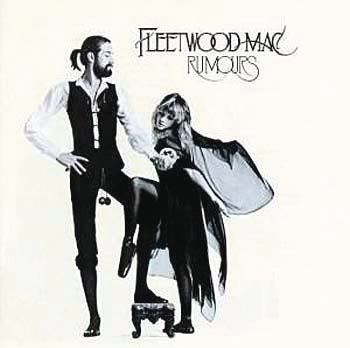 In the not too distant past, breakup songs were created with art and passion and raw emotion; and sometimes, as with Fleetwood Mac's Rumours; that theme was carried over into an entire album resulting in a massive emotional connection with a generation.
"Go Your Own Way" and "Dreams" still dominate classic rock and Pop/AC airwaves almost thirty years after Lindsey Buckingham and Stevie Nicks first belted out these rock classics. Will any of Nick Lachey's songs be remembered in this way? Considering that I can't distinguish one from the other in this homogenous mess of his album, I would argue that no one will remember any of these songs next year.
What Fleetwood Mac went through in 1977, ABBA soon followed in 1980: two more couples of an insanely popular group went splitsville. Suddenly gone were the happy go-lucky carefree melodies of "Dancing Queen" and "Take A Chance On Me"; only to be replaced by the darkness of "The Winner Takes It All." which returned ABBA to the Top 10 and dominated AC airwaves in 1980, 1981, and 1982--peaking at #1 for two weeks and staying on the Billboard Hot 100 for 29 weeks and the AC charts for 67 weeks.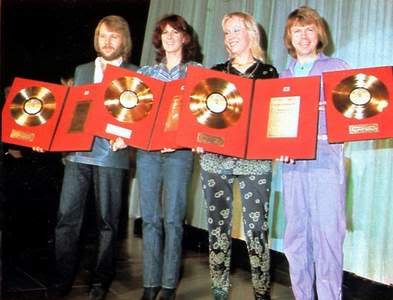 Ironically, it took two ABBA divorces to add depth to their songwriting; but the divorces strained their working relationship to the point where they could no longer work together and after 1982's magnificent "The Visitors," ABBA was over. Contrast that with Fleetwood Mac, who have continued to record to the present day although Christine McVie has finally called it quits.
Fleetwood Mac's and ABBA's music has stood the test of time. Will Nick Lachey's? Honestly, I can't imgagine how. I love this guy's talent, but c'mon:
"I want you to beg, I want you to crawl, give more than you take and smile through it all, and know that everything you do, I do it for you."
really doesn't convey the clarity of point of view and emotion of:
"You can go your own way, you call it another lonely day" or
"Thunder only happens when it's raining" or "The Gods may thrown the dice, their minds as cold as ice, and someone way down here loses someone dear."
Whatever happened to the breakup song? Does anyone else have any ideas?
Thanks for reading.