Yesterday while hopping around on the Blog Promotion Widget EntreCard, I came across a blog post on David Jackson's Is A Man's World featuring the Water Cube, which is the building in Beijing built for all the swimming events in the upcoming Olympics.

For some time now, I've been fascinated with Olympic Architecture. It seems that in the last 20 years or so, cities hosting the Olympics have used the Olympic Games as an opportunity to revitalize their cities and in many ways turn them into worldclass venues. But the cities haven't been content to just build functional facilities. In the modern world, form matters just as much and the Water Cube and other buildings constructed for the Beijing Summer Games are indicative of that.

When it comes to the Olympics however, there is no structure more iconic than the Olympic Torch, and I believe the following examples illustrate how host countries are pulling out all the stops to out-do each other every two years.


Albertville Games, 1992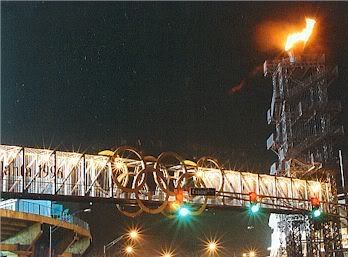 Atlanta Games, 1996



Nagano Games, 1998



Salt Lake City Games, 2002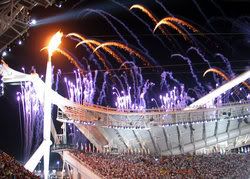 Athens Games, 2004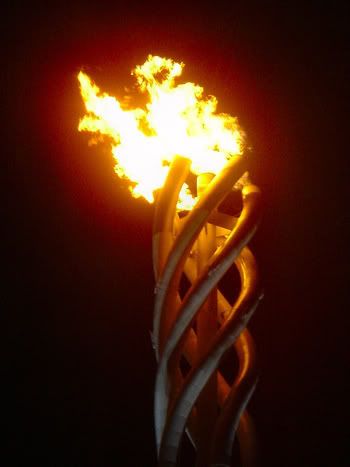 Turin Games, 2006
This blog will look at more Olympic Architecture and delve into some of its history as the year moves on leading up to the Beijing Games in August.
Thanks for reading.
Technorati Tags:beijing olympics, olympic architecture, olympic torch
Generated By Technorati Tag Generator