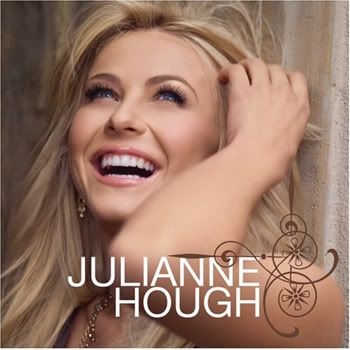 We all know who
Julianne Hough
is, the two-time Dancing With The Stars Mirror Ball Champion with Apollo Anton-Ohno and Helio Castravernes. Julianne is like America's sweetheart: young, beautiful, a terrific dancer, Emmy-nominated choreograher, and now, with the release of her debut Country Album, a bonafide Nashville Star.
I had no idea she could sing. Friday I spent the day in Asheville watching The Dark Knight and Mamma Mia!. After Mamma Mia! ended, I went over to Best Buy to purchase the soundtrack. In the new releases section, this beautiful woman on the cover of a CD caught my eye. My response was "No Way!" So I picked up Julianne's CD and bought it too. And surprisingly--especially considering my well-documented obsession with ABBA and their music--I've been listening to Julianne quite a bit this past week.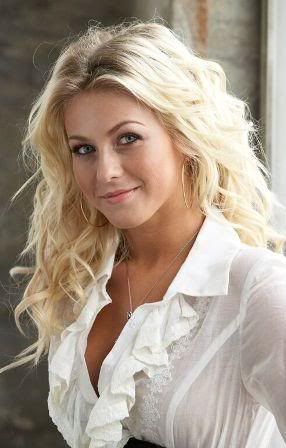 According to her website, Julianne is one of five blonde children who grew up in Utah. Their family was once referred to as the "Blonde Osmonds". And now I know why. I won't say that this CD is brilliant. I think some songs have a lot going for them, especially the duet between Julianne and her Dancing with the Stars Co-star and brother Derek Hough in which Derek demonstrates a voice even better than Julianne's and a far cry above all the male leads in Mamma Mia!.
But Julianne demonstrates a real depth of emotion with a smooth vocal style that is suited for both uptempo numbers and slow, heartbreaking country ballads; and she sings with a maturity that belies not only her nineteen years but also the effervescent personality she has always showcased on Dancing with the Stars.
Highlights on the CD are Dreaming Under the Same Moon, her duet with brother Derek; Hide Your Matches, a sultry love song; and Help Me, Help You a plea reaching out to all those suffering from addiction to seek help, treatment and counseling. Julianne Hough has a social conscious, an outstanding personality, looks, and as her website hints, a career as an actress sometime down the road.
Trust me on this and feel free to quote me: Julianne is a rising star. She is the real deal and just one listen will confirm that she has a very bright future in country music ahead of her. I predict she will be the greatest talent and star of her generation. Pick up her CD in the store or download it to your computer and add the tracks to your mp3 player. You'll soon see what I mean.
Thanks for reading.
Technorati Tags: julianne hough, dancing with the stars, abba, mamma mia!, derek hough, the osmonds, batman, the dark knight, country music, music
Generated By Technorati Tag Generator