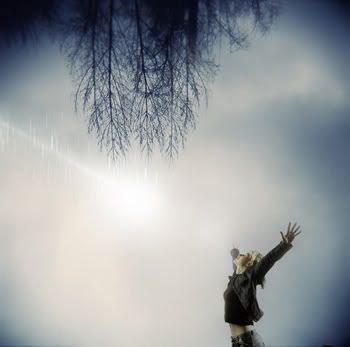 Wishing on a Falling Star
Over the last month, there have been a great many blogging awards given out to and shared with other bloggers in the Blogging
Circles
I participate in. MTMD has received its fair share of these awards, and passed along a few of them as well. But there's one more that I'd like to award this month: The MTMD Blog Award of Excellence.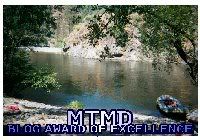 MTMD Blog Award of Excellence
This is an award I gave out on a monthly basis when I first started blogging back in 2006, but I had taken it out of circulation and put it on the shelf in a closet where it has just kind of been gathering dust. The reason why I stopped giving out this award is because blogging awards were becoming almost cliche. Everyone appreciates recognition for their work, but sometimes blogging awards were given out for the sake of giving out an award and compiling a link list and pointing to an individual blog, so the whole award thing kind of soured for me.
However, over the last month or so, there has been such a flurry of good will and praise and honor and excitement over the distribution of all kinds of awards--inspirational ones, creative ones, friendship ones, sense of humor ones, etc, etc, etc....that I have come to realize that recognition and awards, when they are sincere, are a very positive and good thing to perpetuate in the blogosphere.
So I've opened my closet, reached up to the top shelf, stretched all the way on my tip toes, and pulled out the award I created to honor not only the excellence of a blog, but the excellence of the blogger. And today, I bestow the MTMD Blog Award of Excellence on the Genie Princess herself, Mariuca from
Wishing on a Falling Star
.

I really don't believe there is a blogger out there with a bigger heart than Mariuca. Her blog is a breath of fresh air. Every post is a testament to the joy of living, to friendship, to sharing, to unselfishness. Yes, she does create and generate far too many cute memes for my taste, but that's okay because her memes are fun and help create circles and community in the blogosphere. And they work. It's rare when one of Mariuca's posts fails to generate at least a 100 comments.
What's interesting is that on the blog promotion site
EntreCard
, they've recently started the practice of the "Comment Rush" to bring a flurry of comments of 100 or more to blogs that usually don't get that kind of response to a post. Mariuca achieves over 100 comments per post effortlessly on her own.
I think one of the most special things about Wishing on a Falling Star is the way Mariuca has built up her readership. There has to be almost a billion links pointing to her blog. And when you take the time to comment on everyone's posts, to stop by and say hello and wish them luck on a Blog Explosion Battle of the Blogs or a Happy 4th of July, or to pass along a meme, and to drop on an EntreCard and all the things Mariuca does on a daily basis to touch base with other bloggers I think it's easy to understand why Mariuca is so popular.
Keeping up with one blog and developing it the way Mariuca has is hard enough. But she maintains two. Her other blog,
Mariuca's Perfume Gallery
is just as active and her post on Egyptian Gifts has a staggering 178 comments. You just don't get that kind of response if you're not doing something right as a blogger.
I am here to tell you that Mariuca is an outstanding blogger, an inspiration to me and hundreds of others, and I am quite proud to have received some awards from her during her recent awards gala. Sometimes it's not the award that matters, but rather it is who that'd doing the awarding. I can only hope to aspire to some of the blogging standards that Mariuca has set, and I hope that she will appreciate receiving the MTMD Blog Award of Excellence.
Congratulations Mariuca! You really deserve it!

Falling Stars by England Dan & John Ford Coley
Thanks for reading.