Today the Soundtrack to Mamma Mia! climbs from 3-1 on the Billboard Top 200 Album Charts with 130,000 copies sold last week. It took five weeks to accomplish this feat, but this represents the first time that ABBA has topped the American Charts. Meanwhile, ABBA Gold remains atop the Billboard Catalog Charts with another 33,000 copies sold; and Mamma Mia! The Movie is still doing well at the Box Office. The film has now grossed more than $104 Million and is on track to surpass Meryl Streep's last movie, The Devil Wears Prada, which garnered Meryl an Oscar nomination and grossed $124 Million.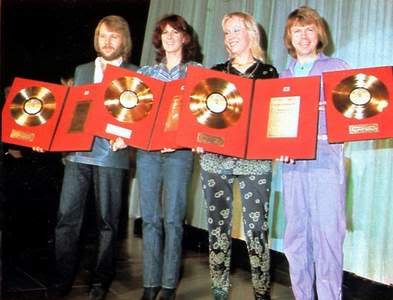 Previously, ABBA's highest charting album was The Album, which reached #14 on the Top 200 and contained two of ABBA's biggest hits: The Name of the Game and Take A Chance On Me along with many of ABBA's most beloved songs, including what is considered their "signature" song: Thank You For The Music.
It's a great day for ABBA and for ABBA fans and a testimony to the power of great music and songwriting that has stood, and will continue to stand the test of time.
Thanks for reading!
Technorati Tags: abba, mamma mia!, meryl streep, the album, take a chance on me, the name of the game, billboard magazine
Generated By Technorati Tag Generator