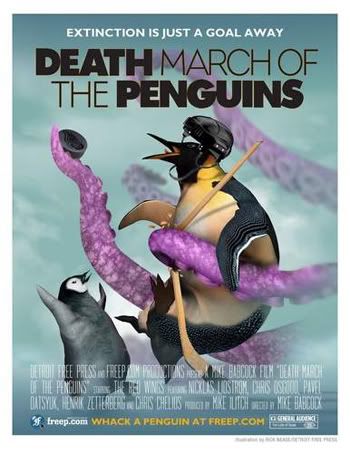 March of the Penguins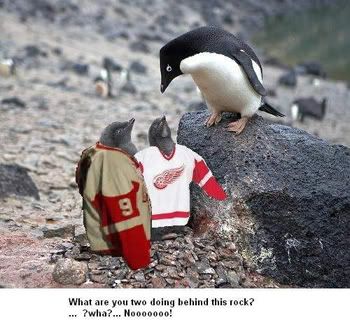 Et tu, Brute?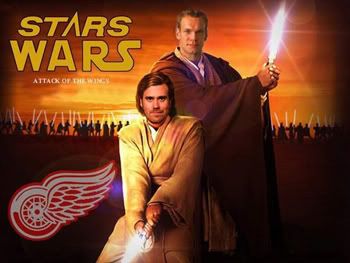 Jedi Knights (L to R: Henrik Zetterberg & Nicklas Lidstrom)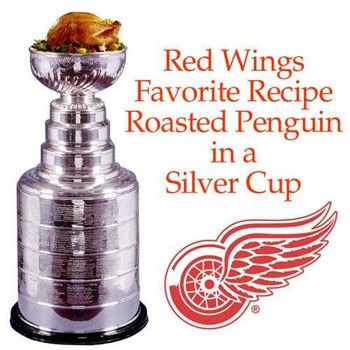 Tastes Like Chicken




Happy Feet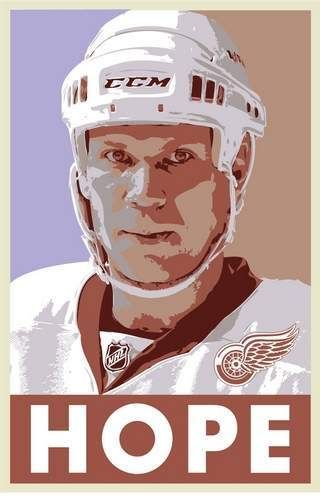 Nicklas Lidstrom: Not only the Captain of the Detroit Red Wings, but Lidstrom is also favored to win his sixth Norris Trophy--awarded to the best defenseman in the NHL. A win would move him past Defensive Great Ray Bourque and give him sole possession of 3rd place among the all-time winners of the Norris Trophy.
OCTOPI ARE EVERYWHERE!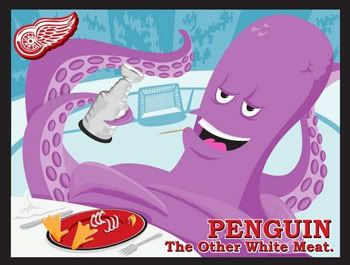 The Other White Meat




Motor City Octopus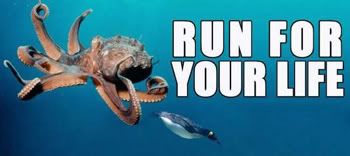 Penguins Running for their Lives




The Octopus That Ate Pittsburgh
EXPERIENCE MATTERS

Experience Is Everything. All eight Red Wings pictured in the background have hoisted the Stanley Cup over their heads previously as champions. Four of those pictured and six overall have been a part of three Detroit Stanley Cup Winning Teams. Detroit is half way to its eleventh championship as a franchise.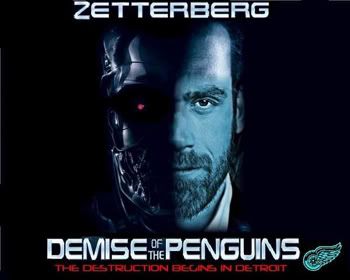 Henrik Zetterberg: Demise of the Penguins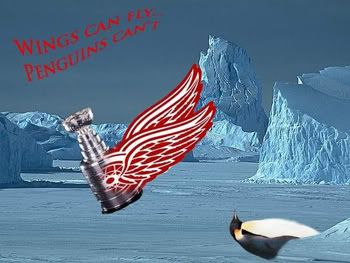 Have Wings, Will Fly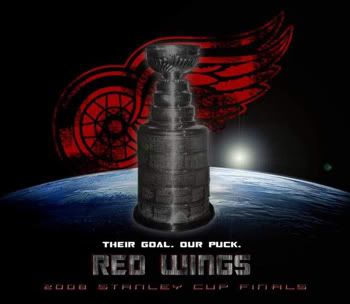 Dawn of a New Day
Thanks to Chris Osgood's stellar goaltending--he's only the fourth goalie ever to begin the Stanley Cup Finals with two shutouts--and awesome defensive play and puck possession by the entire Detroit team, Detroit enjoys a 2-0 lead in this best of seven series. Game 3 begins in Pittsburgh at 8:00 pm tonight, and will be televised on NBC.
Thanks for reading.
Technorati Tags: detroit red wings, niklas lidstrom, chris osgood, henrik zetterberg, stanley cup finals, detroit, motor city, octopus, octopi, pittsburgh penguins, cartoons, humor, nhl, hockey, hockey humor, hockey cartoons
Generated By Technorati Tag Generator