I have just completed one month of participation with the Blog Traffic Generation Tool EntreCard, and I have been exceptionally pleased. After just one month using EntreCard, my blog traffic is up, my Alexa and Technorati Ranks are up, I have a Google Page Rank of 4, yada, yada, yada. But more importantly, I'm having fun blogging again. I've made some awesome new friends, I've participated in some lively debates, and I've had the chance to collaborate with other bloggers all over the world.

My purpose in writing this post is to share with you what I have learned and to help you make EntreCard work for you by sharing some insights with you. So if you use EntreCard, I hope you'll read this. But first, I want to share some love. The following awesome people with great blogs are those that have dropped the most EntreCards on my blog in the last 30 Days:




Simon in Australia hasn't missed a day dropping on MTMD
DROP AND RUN and DROPPING POLICIES
After one month of dropping 150-250 cards a day, I've come across a lot of posts complaining about the phemenomen known as the "Drop and Run." These are EntreCard users who drop their card and go on to another site without reading or commenting on the site they've dropped on.
My
response to these complainers, with no disrespect intended, is just to get over yourself. Seriously. Card Dropping takes time. It generally takes two-three hours to drop 150-250 cards. That's a significant amount of time every day. I don't think there are many people, unless blogging is their full time profession, who can spend that amount of time, read every new post, comment on every post, and write their own posts while fitting in their lives somewhere else in the day.
I admit it, I Drop and Run. I have no choice. I have limited access to highspeed internet, so I'm pretty much confined to dropping before I go into work, while I'm on lunch break from work, or after my work for the day is done. Dropping is a serious time committment. However, that doesn't mean that I don't read the posts. The trick is to catch the eye of the card dropper.
CATCH THE EYE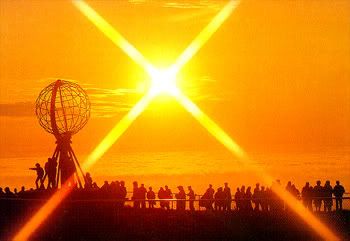 The ways you make card droppers stop and look at your blog are very simple:
Keep your content fresh, update your blog every day or every other day. Nothing makes me want to drop and run more than a blog that hasn't been updated in a week or more.


Use Eye-catching graphics. I can't emphasize this enough. My most popular posts are my Almost Wordless Wednesday posts because I open the posts with eye-catching, beautiful, and dramatic graphics. If all you're feeding your readers is text, they're less likely to stay around long enough to find the content that interests them.


Create interesting content. There are so many blogs that make posts whining or complaining about something. Their health, blog traffic sites like EntreCard, their alexa rank. To be honest, nobody really cares. If your blog is a personal blog diary and you have a loyal readership, most of your readers will care that you're not feeling well. But Card droppers won't. So if you must write about your sickness, don't do it in a whiny way about how horrible you feel. Do some research. If you have the flu, find images of the flu virus, find maps of the disease spread. Talk about how the flu mutates every year and write about how the health organizations guess at what vaccines will work for the strains and how they determine that. That stuff is interesting. The fact that you have the flu and that you feel horrible is not.


Clean up your blog! I can't emphasize this enough. Blogs that are covered with every widget and button and blog award known to man or woman, ads everywhere, sidebars that don't load correctly because images in them are too wide, music that autoplays.... All this stuff slows down load time and makes it harder to find your content--which is why a visitor will want to stick around and read your blog. Organize your sidebars, and eliminate anything that really isn't essential. I mean really, do I need to see a sidebar that takes up my whole screen showing me where your last 20 readers came from geographically and from what IP address or link referrer? I really don't because as a reader, I don't care.
If you catch my eye, whether it be a snappy headline, a beautiful graphic, or a great page layout, I promise you I'll pause from my dropping and take a look around. More importantly, most others will too.RECIPROCITY, MY DROPPING HABITS and POLICY
Some people that I have had conversations with also wonder why people drop on their site infrequently or in spurts or why they stop dropping altogether. Having discussed what catches my eye, I now want to cover briefly the insights I've learned about how people drop their entrecards, and specifically, how I drop mine. Because some sites I do drop on every day, but for most others, I'm less regular.
Basically, dropping cards for me, as I've already stated, has to be arranged around my time, mostly during the day, when I'm not working. I'm a reciprocal kind of guy. If you drop on me, I'm usually going to drop on you. But not always. The way I go about dropping is this:
First, when I first log on to entrecard, I go to my dashboard. Every entrecard that is currently at the top of my screen I will drop on right then. I will drop on all those cards, from left to right, and I will follow every entrecard on each of those sites until I run into a dead end: a card being advertised I've already dropped on, or one I have chosen not to drop on because of how long the page takes to load, or one in which I've decided I just don't like the blog.


Second, after that, I will drop on every single one of the advertisers for my widget currently in the cue. They're advertising on my site, it's only fair that I drop on them. Maybe I'll want to learn more about them and read their blogs. My advertisers usually become favorites.


Third, I will click on the statistics tab, and click on all of the blogs listed as the most frequent card droppers on my site (The top 10 I recognized at the top of this post.), then I will click on all those sites listed that I had advertised on that generated the most clicks to my site, and finally, I'll click on the last box in the category that shows the greatest cost per click value yield.
By this time, I've probably already dropped cards on 75-150 blogs.
Lastly, the end of my blogging day is the most fun for me. I save all my favorites for last--the blogs I have favorite on my EntreCard page, or the blogs I have linked to on my sidebar, or the blog communities I have joined--such as Red Hot Drops.




I click on my dashboard, and go to my favorites, and then I drop on each and every one of them depending on my time available. I'll either hit these blogs every day, or at the least, every other day--depending on how they usually update their sites.
So if you want me to drop on you, and drop on you regularly--be one of the Top 10 Droppers on my site as reported by EntreCard statistics, Advertise on my site, Generate a lot of traffic to my site when I advertise on yours, promote my blog and give me a reason to link to you directly, or simply become one of my favorites. It's that simple.
FUN STUFF: MAKING FRIENDS AND BUILDING A LOYAL READERSHIP



Bree, or Roxy--she answers to both--at
Roxiticus Desperate Housewives
, Matt at
Matt-Speak
, Henson Ray at
Henson's Hell
and my friend from Nova Scotia at
Sizzling Popcorn.com
have all become my best blogging friends because of comments I left on their posts, recommendations I wrote for their blogs on EntreCard, or both.
It's easy to make friends in the blogosphere. If you read something that interests you, comment on the post. If you see something that catches your eye, comment. If someone advertises on your EntreCard widget, send them an EntreCard message thanking them. If someone has formed a blog promotion community, see if it's right for you and decide if you should join. It's like your mother always said: If you don't have anything nice to say, don't say it at all (or write it), and if you do have something nice to say, shout it with a great barbaric yalp from the rooftop of the world. (Yeah, Whitman is one of my favorite poets.)
Roxy and I read each other's blogs every day, comment on each other's posts, have running discussions in the comments section on our blogs and on others on whom we've commented on, and we vote for each other in Battle of the Blogs on another blog promotion site
Blog Explosion
.
Matt and I get into great discussions and debates, our posts have sparked ideas resulting in other posts on each other's blogs, and we're looking at collaborating on another project together.
Henson Ray just wrote the first guest post I've hosted on my site in two years, and it's awesome. It'll be up Monday morning and I really hope you'll all spend a few minutes to read it. It's very insightful, but mostly it's f*cking hilarious as Henson reminisces about some early camping experiences.
And my as yet nameless friend from Sizzling Popcorn will be collaborating, Siskel and Ebert/Ebert and Roeper style on a movie review for the upcoming film: The Chronicles of Narnia: Prince Caspian. The movie comes out Friday. Look for our review late Friday night or early Saturday.
See, these are the things you need to do to build your blogging community. You need to comment, you need to interact, you need to drop cards, you need to engage other bloggers. You can wish for traffic and hope that people will find you through your EntreCard, but don't expect a lot of results. EntreCard is a tool. And like every tool that works, it has to be used and you have to expend some elbow grease using it.
So in conclusion: Drop on the blogs that drop on you. They will become loyal droppers and should stick around to read your blog. Clean up your blog to attract the eye of casual browsers and droppers. Comment, comment, comment on posts that interest you and that you admire or blogs that you like. People love compliments, so always be positive. It's okay to disagree in a comment, but be respectful and keep it objective. It's never personal, or at least it shouldn't be.
I hope this post is at least informative for those of you reading it. If it helps just one of you, writing it has been more than worth my time. And I want to extend a sincere thanks to the bloggers who drop on me religiously, who accept my ads on their widgets, who generate traffic to my site, and whom I hope, are becoming regular readers and fans of MTMD. Thank you, my friends.
And thanks for reading.
Technorati Tags:entrecard, blogging, blogging tips, blog traffic generation, blogsophere, community
Generated By Technorati Tag Generator